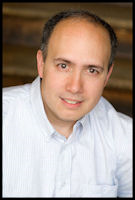 Welcome and thank you for visiting Shire Properties. We at Shire Properties strive to provide the best possible service and living accommodations. Shire Properties embraces today's current technology to provide 24/7 communication to submit work orders, pay rent on-line and to provide 24 hour emergency services just to mention a few.
Please feel free to browse through our website to see what Shire Properties has to offer. We hope you get all of the information you were looking for. If not, please email or give us a call so that we can answer any questions you may have.
Shire Properties would like to thank you for visiting, and hope your experience here was a satisfying one.
We do not accept Comprehensive Reusable Tenant Screening Reports as defined by and pursuant to RCW 59.18.

NEW!!!
Payment Options
Residents may make instant electronic payments to anyone from any banking institution that is in the Zelle banking network just unsing their email address.
No Transaction Fees!!!
Online transfer funds from within your bank website or use an APP on your mobile by just using our email address

.